EARTH BLOCK INTERNATIONAL
• Built with Nature • Designed for Health •
Earth Block is not brick. It is not adobe. It's better.
Using timeless technology to convert earth into structure, we bring the simplicity of the earth's natural offerings together with science and the highest standards in efficiency and durability.
Taking advantage of a lifetime of experience working with, and perfecting the science behind compressed earth construction, Earth Block's team has traveled the world, building durable, cost-effective and visually stunning earth structures.
Today, we are proud to offer our technology and expertise to select, premium home, structure, and perimeter-wall builders in North America.
Whether you are looking to build an Earth Block home for yourself, or you're an environmentally conscious green builder looking to build the most durable, cost effective and efficient homes on earth, contact us today.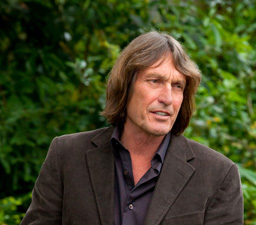 "Earth Block started as a quest for a non-toxic, environmentally safer way to build. It's become my passion, my life's mission — making the future out of the past."
Jim Hallock, Founder and President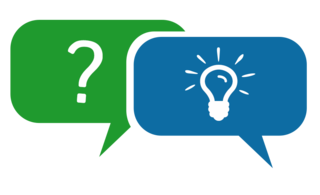 Jim is available for either a one hour phone or Skype consultation at a cost of $90. Once you have submitted your payment via PayPal, please send an email to info@earthblockinternational.com in order to arrange a mutually convenient time.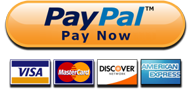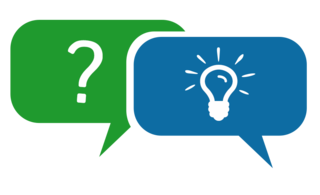 • Built with Nature • Designed for Health •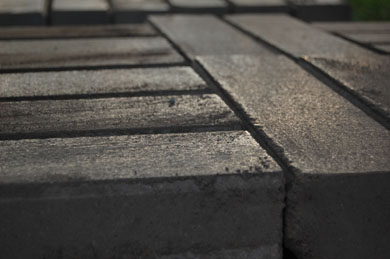 Timeless Technology
"Everything old is new again" holds true in many disciplines and most certainly with Earth Block construction.
Building with earth is an ancient practice that fell out of popularity when cheap and fast construction materials and methods were discovered.
But when you consider that the average "stick" house (wood frame with a thin shell) has an approximate life span of 75 years, the impressive age of the oldest continually occupied buildings in North America are the Taos Pueblos… over 900 years!
Sensible and Sustainable
Sustainable building, construction using available resources that are renewable, never completely fell out of sync with the modern world.
Today, roughly 70% of the earth's population lives in dwellings that are made of dirt.
Returning to a construction tradition that is "earth friendly" and provides for future generations has been re-popularized through modern technology.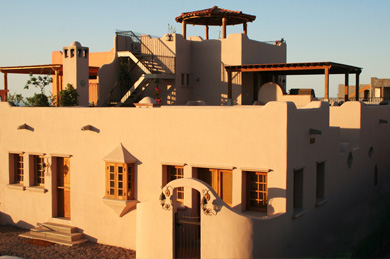 Attractive Architecture
Using Earth Block technology, we're able to make the finished look of your new home as simple or elaborate as you like.
Exteriors and interiors alike can be colored, plastered or left with a more "exposed" or natural look and feel.
Arches and rounded corners allow for flexibility and creativity in design, blending beautifully with the elements of nature.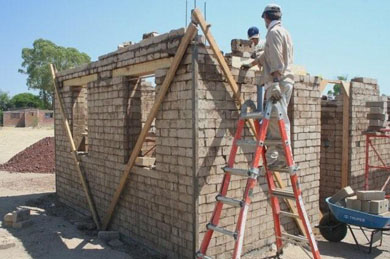 Cost Effective Construction
Because the bulk of ingredients for manufacturing Earth Blocks can often be found right on-site, the lowered impact on the environment can also dramatically lower the cost of construction.
Earth Blocks are made on-site, meaning there's no waiting for delivery trucks or supplies on back order. Unlike regular adobe, there is no drying time to consider, no transportation issues.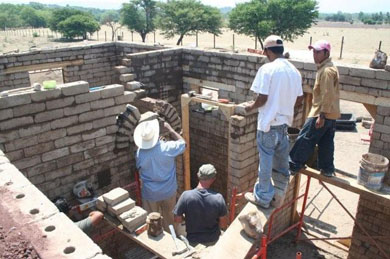 Unbeatable Energy Efficiency
Possibly the most impressive and important selling point of Earth Block construction is the unbelievable energy savings that come for the lifetime of the building. The insulating nature of the blocks themselves is unequalled by any traditional new construction methods.
Because blocks are made on-site, the builder can also see a major reduction in the environmental impact of transportation as well as fuel and energy consumption during the block making process as well as construction.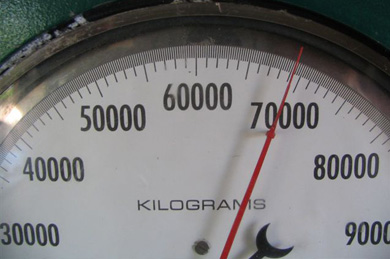 Unequalled Durability
Our process has been refined and perfected through decades of production and stringent testing. Proper Earth Block manufacturing techniques reveal a product more dense and durable than adobe and comparable to brick.
Considering that the oldest structures known to man, still standing throughout the world today are made from earth, to say Earth Block construction is durable would be an understatement.
Earth Blocks are also non-toxic, fire and pest resistant and virtually soundproof!